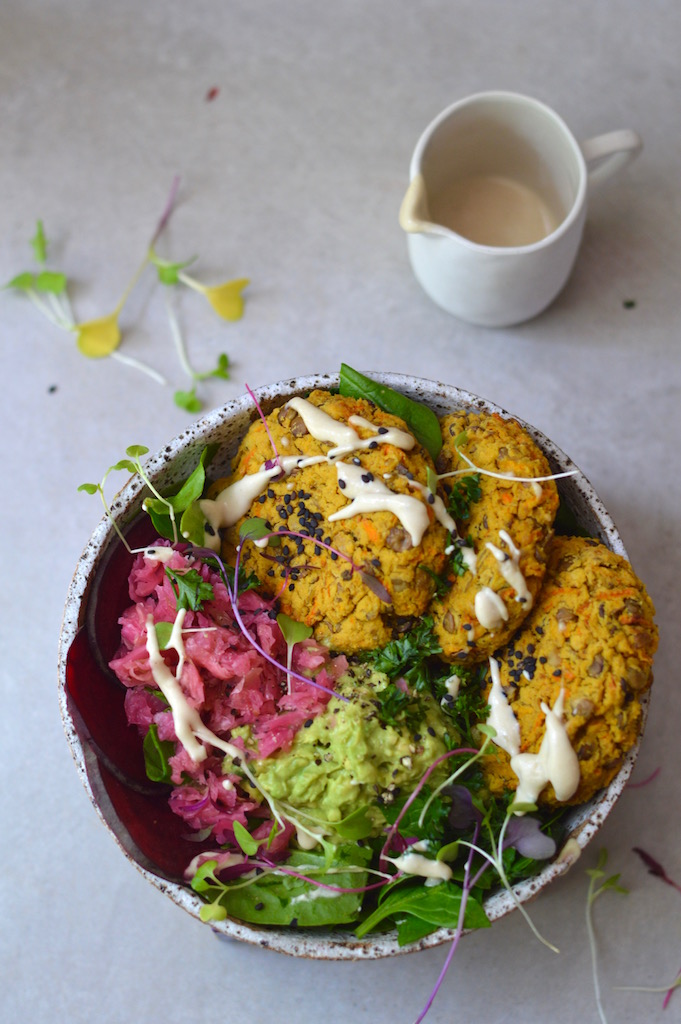 Because my sweet potato quinoa patties were such a hit, I decided to make some more as they are a easy and nutritious way to get lots of goodness in your diet. I made this batch of patties because I knew I wouldn't have much time to make lunch this week as I was working longer hours. I try not to eat out too much as it can become expensive and most importantly it's never as healthy as the lunch you make at home. So for the past few days I took A few patties for lunch with avocado, sauerkraut, spinach, beetroot and in a seperate small container I had some tahini sauce. I didn't get bored with the flavours and felt satisfied for the rest of the day. You could also have these in a salad wrap or as a burger patty!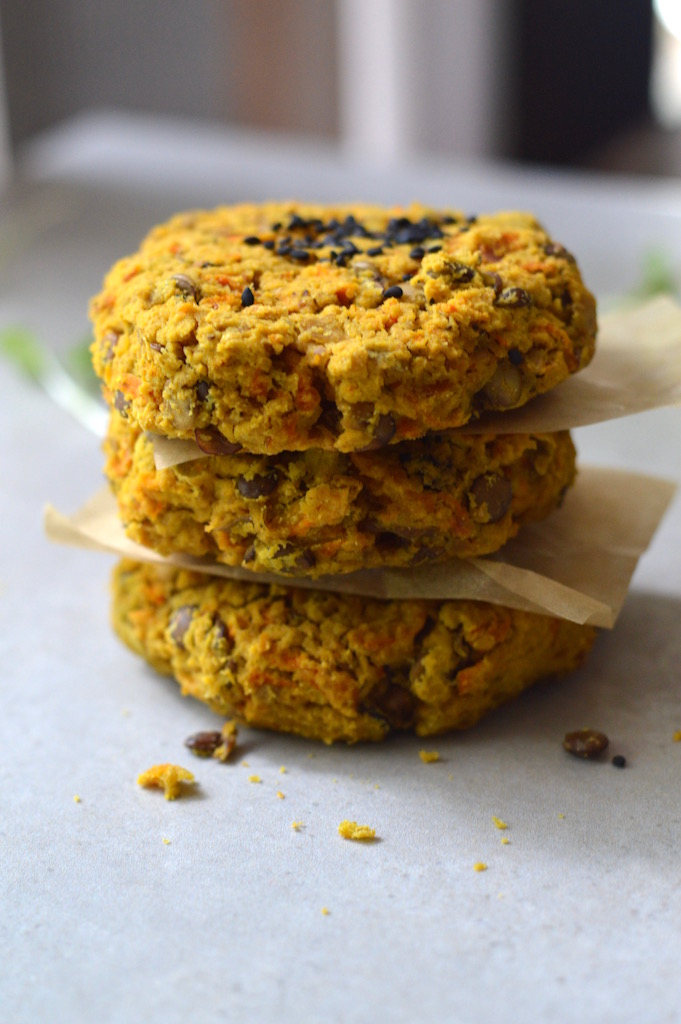 I use lentils a lot in recipes because of their nutritional benefits. Lentils are a great source of fibre which helps to lower cholesterol levels and are also high protein keeping you fuller for longer. Lentils are great for your digestive health as they prevent constipation and disorders such as irritable bowel syndrome. If you have ever had lentils and experienced bloating then it might be because you haven't soaked them before cooking. Soaking is an ancient method that helps to breakdown the antinutrients, makes them easier to digest while releasing beneficial nutrients!
Hope you enjoy this recipe!
With love,
Tiana x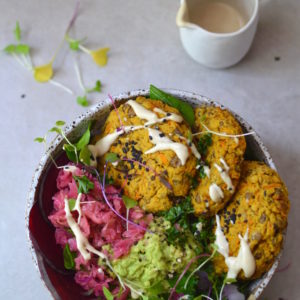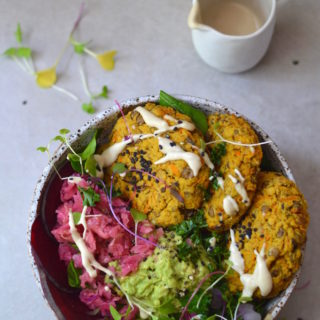 Lentil Patties (gf+V)
Makes about 6 patties
Ingredients
Lentil patties:

1

can chickpeas

drained and rinsed

1/2

cup

brown lentils

soaked overnight in water

2

Tbsp.

white rice flour

1

Tbsp.

curry powder

1 1/2

cups

grated carrot

1

Tbsp.

tahini

2

Tbsp.

lemon or lime juice

1/2

tsp.

cumin powder

1/2

tsp.

cracked black pepper

Tahini sauce:

3

Tbsp.

tahini

2

Tbsp.

lemon juice

1

Tbsp.

tamari sauce

Water as needed
Instructions
Pre heat oven to 180*C.

Cook the lentil in water in a saucepan for 20-30 mins or until soft. Once cooked, strain out any remaining water and place lentil in a large mixing bowl,

Blend the chickpeas, tahini and lime juice until smooth then add to the bowl.

Add all remaining lentil patty ingredients and stir until combined.

Place baking paper on baking tray and scoop out about a tablespoon full of mixture depending on how big or small you want them. Roll into a ball in your hand and press down gently onto baking paper. Continue for remaining mixture.

Add sesame seeds on top (optional) and place in the oven for 30 minutes.

While the patties are in the oven you can make the tahini sauce.

Simply place all ingredients into a cup and mix together adding small amounts of water until you get the right consistency.

When burgers are cooked, enjoy with a salad (mine included baby spinach, beetroot, sauerkraut, smashed avocado, and sprouts), on a burger, or in a wrap.

Store in an airtight container in the fridge. Best eaten within 5 days.