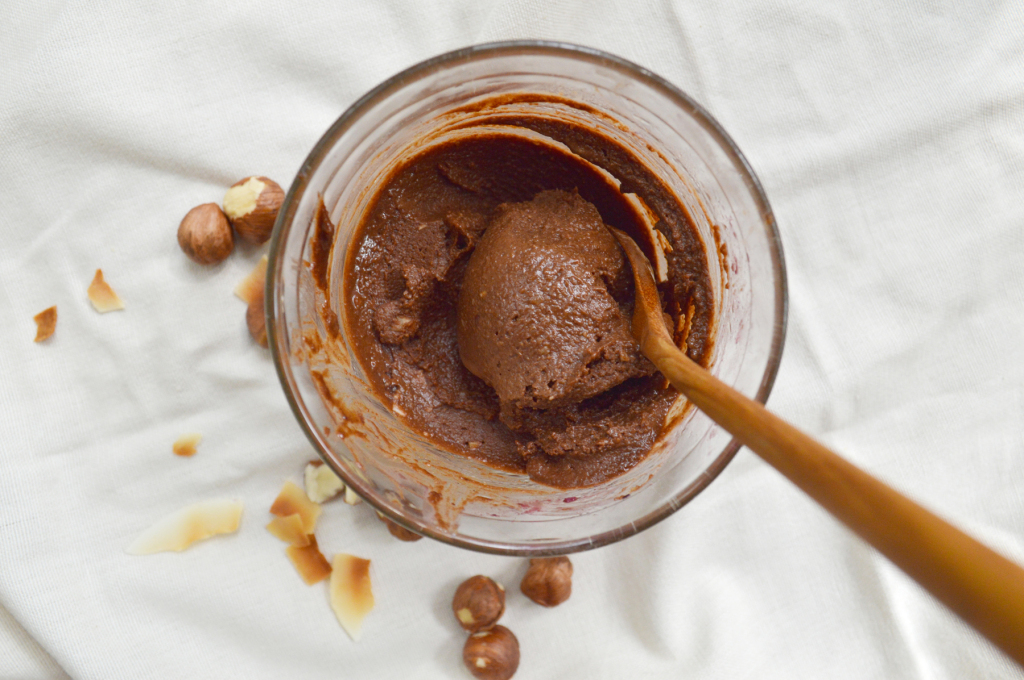 Why Is This Good For Me?
Raw/ Vegan/ Dairy free/ Gluten free/ Processed sugar free
This is so incredibly delicious! and very easy to make too. This recipe will make two serves to enjoy with someone special or enjoy it for yourself! Raw Hazelnuts: Raw hazelnuts contain antioxidants and monounsaturated fats which is exteamly beneficial for heart health. They contain vitamin E which is very good for the muscles of the body especially the heart muscles. Good source of vitamin B complex. B complex is essential for the body as deficiency may cause problems with the nervous system, depression and birth defects. Hazelnuts are also loaded with essential minerals such as magnesium, potassium and calcium which improve blood circulation, proper body functioning and strengthens immunity keeping flues and colds away!
Ingredients
1

cup

coconut cream

1

cup

roasted hazelnuts

2

tablespoons

coconut oil

3

tablespoons

cacao powder

1

teaspoon

natural vanilla essence

3

tablespoons

rice malt syrup or sweetener of your choice

Pinch

of salt
Instructions
Roast hazelnuts for about 10 mins or until skin starts to peel off, let cool and with a tea towel vigorously rub the hazelnut so the skin comes off (don't worry if there is still some skin on).

Place all the ingredients in a food proceossor or a high speed blender and blend until combined and creamy.

Pour into two glasses and let them set in fridge for 2 hours.

When you are ready to eat you may like to top with fresh raspberries and roasted hazelnut flakes.