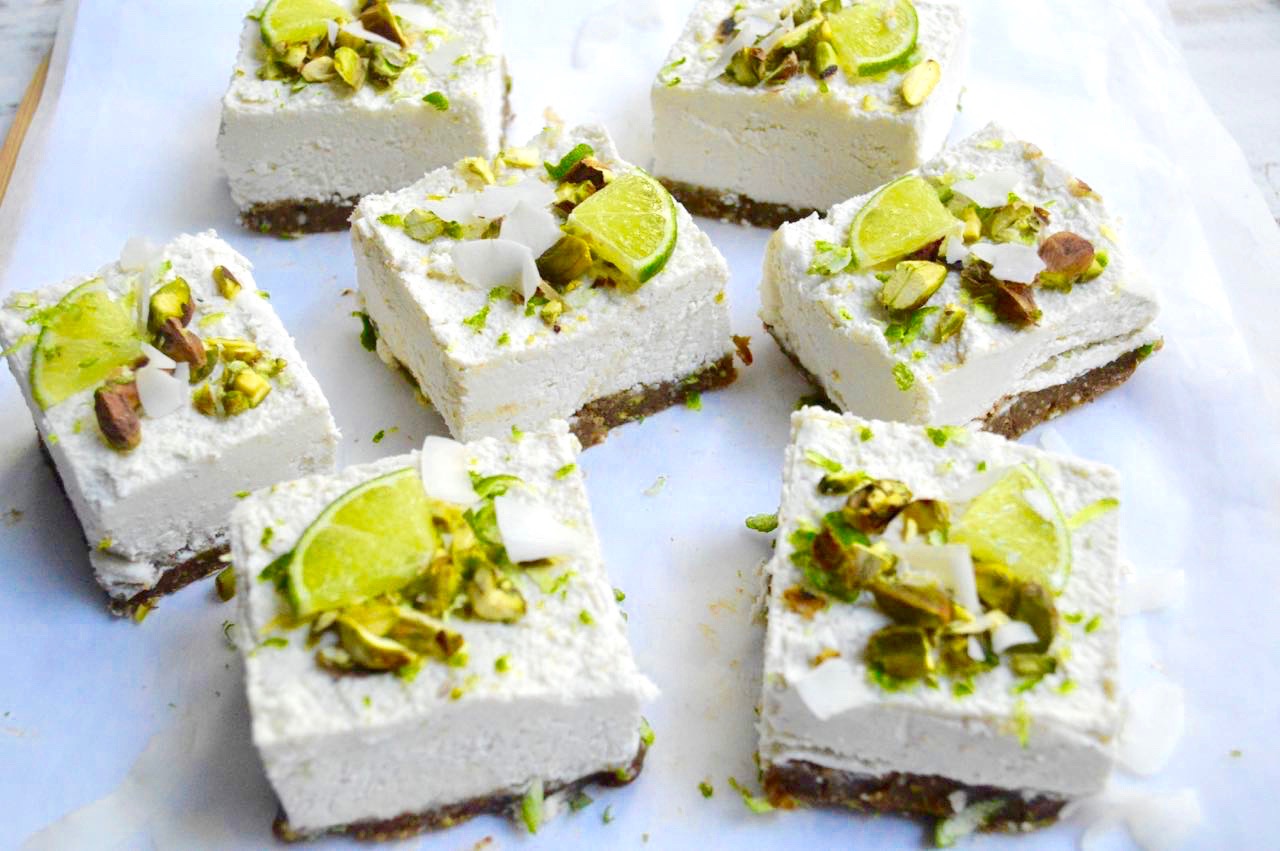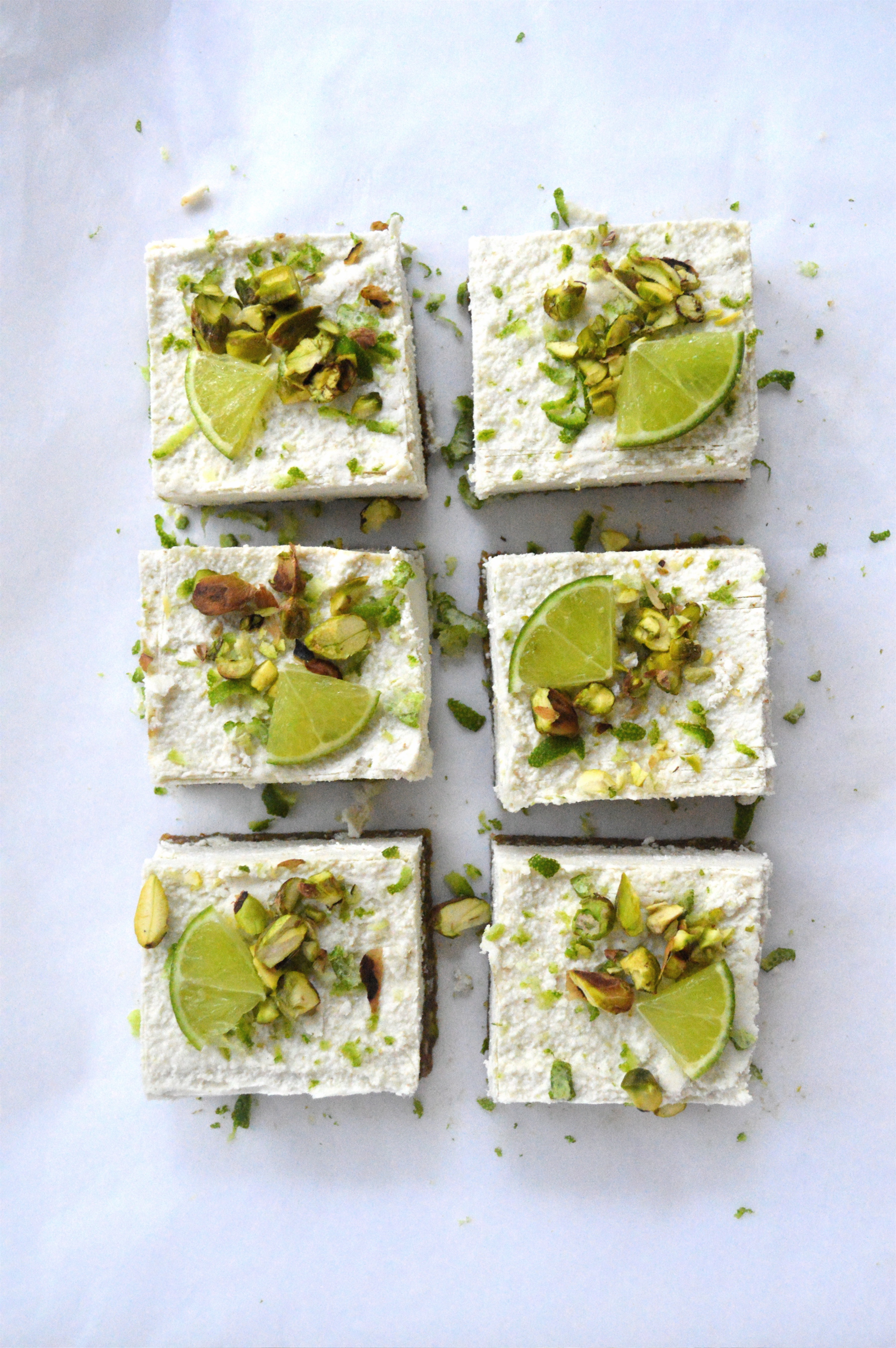 Raw/ Vegan/ Gluten free/ Dairy Free/ Processed Sugar Free
It's still very humid where I live so this cheesecake was perfect for a fresh treat. I love this recipe because it has a slight salty taste from the pistachios and then gives you a burst citrus. Limes are a citrus fruit that are loaded with vitamin C and has a detoxifying effect. You may of heard how good it is to have lemon water in the morning as it aids in digestion, supports healthy immune system and helps to balance pH levels. Limes can also be used for the same benefits or you can combined lemon and limes together. Easily one of my favourite flavour combinations so I hope you enjoy xx

Raw Pistachio, Coconut & Lime Cheesecakes
You will need: square cake tin, high speed blender of food processor and baking paper.
Recipe type:
Sweet Treats
Ingredients
Base:
1 cup medjool dates
½ cup desiccated coconut
½ cup almonds
½ cup pistachios
3 tablespoons coconut oil
½ teaspoon cinnamon
pinch of salt
Filling:
2 cups cashews soaked overnight in water
¼ cup coconut oil
1 cup coconut cream
1½ cups desiccated coconut
2 limes juiced
1 grated rind of a lemon
1 teaspoon vanilla
¼ cup maple syrup or brown rice syrup
Garnish:
Crushed pistachios
Lime
Grated lime rind
Instructions
Line your square cake tin with baking paper and set aside.
Blend all base ingredients, scoop out into baking tray and press down with your fingers then place in freezer.
Blend all filling ingredients until creamy, pour onto base, smooth over with the back of a spoon and place in freezer for at least 4 hours or you can leave overnight.
Take out of freezer and cut into squares. Top with your garnish and enjoy!!
Can store in fridge or freezer.