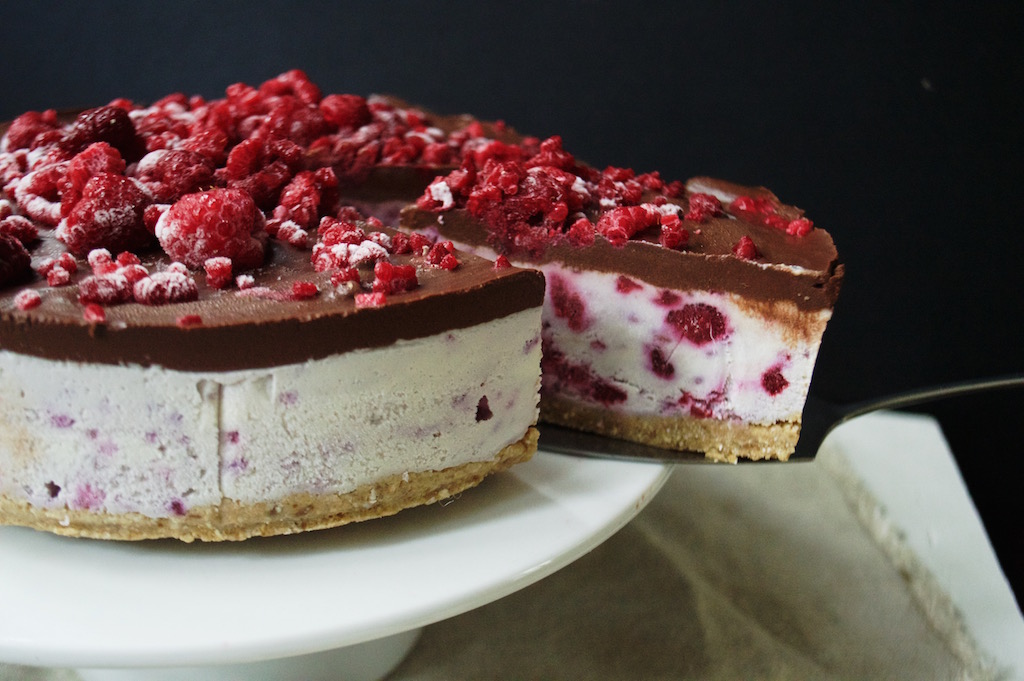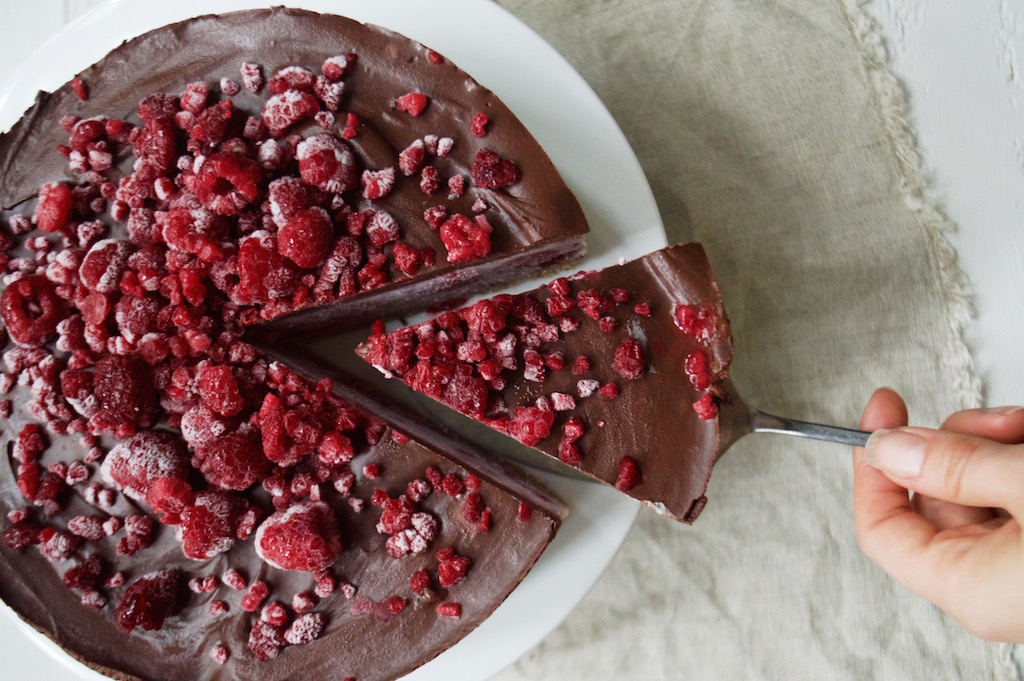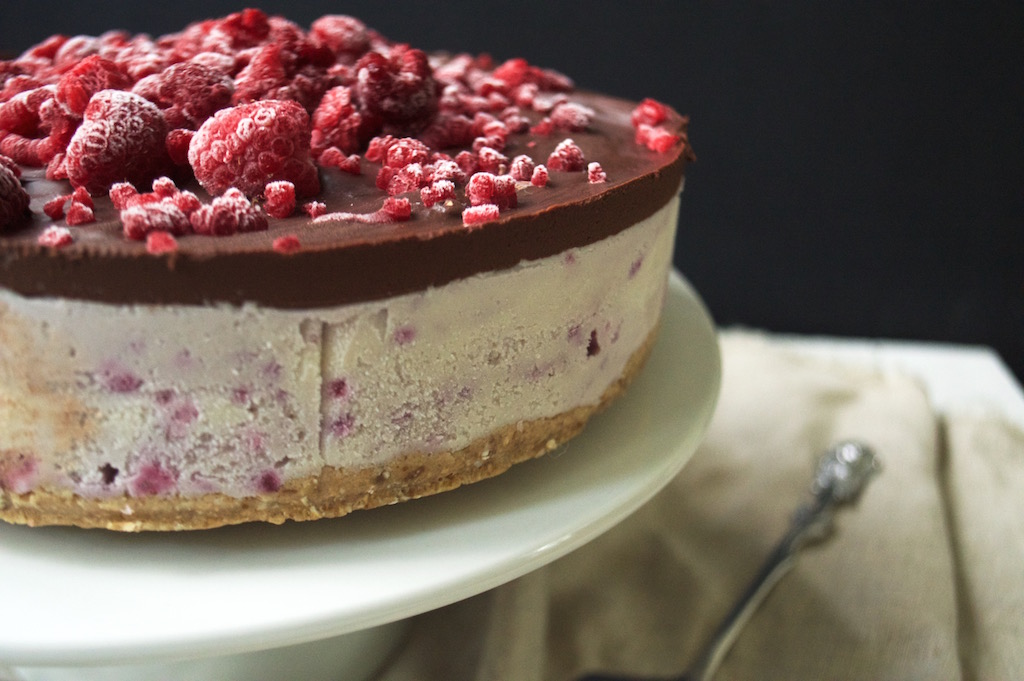 Raw/ Vegan/ Gluten free/ Dairy free/ Refined sugar free
It was my birthday this week so I decided to make myself a cake… Because no one else will haha! This is the perfect celebration cake to impress friends and family plus they will be blown away when they realise it's healthy;). Unlike traditional cheesecakes which uses cream cheese, refined sugar, and butter, This cheesecake uses all natural ingredients that is kind to your body and free from refined sugars, gluten and dairy. In this version, I have used soaked cashews instead of cream cheese. Cashews are relatively high is fat however, they are a monounsaturated and polyunsaturated fat "a good fat" and When eaten in moderation, can help lower the risk of heart disease (along with a healthy diet of course). When cashews are soaked in water and blended they turn into a smooth creamy texture which is perfect for cheesecakes. I have added in some sweet, juicy and delicious raspberries which are the star to this cake! Raspberries are super heathy as they are high is various types of antioxidants! The chocolate ganache is delicious addition to this cake and is made using a good quality organic dark chocolate (which you can buy from any organic health food stores) gently melted with the addition of almond milk (an important step). The almond milk keeps the layer of chocolate soft and creamy on top. Hope you enjoy this as much as I did!
Raw Raspberry & Chocolate Cheesecake
You will need// Spring cake tin, food processor or high speed blender and baking paper.
Ingredients
Base//

1

cup

approximately 12 medjool dates pitted

1

cup

organic gf oats

1/2

cup

shredded coconut

Filling//

2 1/2

cups

raw cashews

1

cup

frozen raspberries

1/3

cup

maple syrup or rice malt syrup

1/2

cup

coconut water

2

tablespoons

lemon juice

2

tablespoons

coconut oil

1/2

teaspoon

vannila extract

Chocolate ganache//

1

cup

100g organic dark chocolate (can purchase from health food stores)

1/4

cup

+ 2-3 tablespoons if needed almond milk

1/2

cup

frozen raspberries
Instructions
Soak cashews overnight in water then drain water out in strainer.

Soak dates in warm water for 10 mins prior to making the base then rinse water out. Blend all base ingredients until combined. Line your round cake tin with baking paper and press down until even and set in freezer while you make the filling.

Blend the cashews, maple syrup, coconut water, coconut oil, lemon juice and vanilla until smooth then add in raspberries and stir through with a spoon (do NOT blend the raspberries). Pour filling on top of base and set in freezer for 6 hours.

To make the chocolate ganache, in a saucepan, pour in water about half way and bring to boil. In a heat proof bowl, add in chocolate and place in the saucepan to melt, keep watching it and string it as you don't want it to over cook or burn. slowly add the almond milk and keep stirring until melted and smooth (I added a few tablespoons more to get creamy consistency however see how you go and add in more if you think it needs it). Pour on the top of the cake and smooth over evenly with a spoon, add on the raspberries and place in freezer to set. I left mine overnight.

Gently remove the cake tin, take out the cake and let it defrost for for about an hour then serve. I stored mine in the fridge as I like it softer. Enjoy! xx