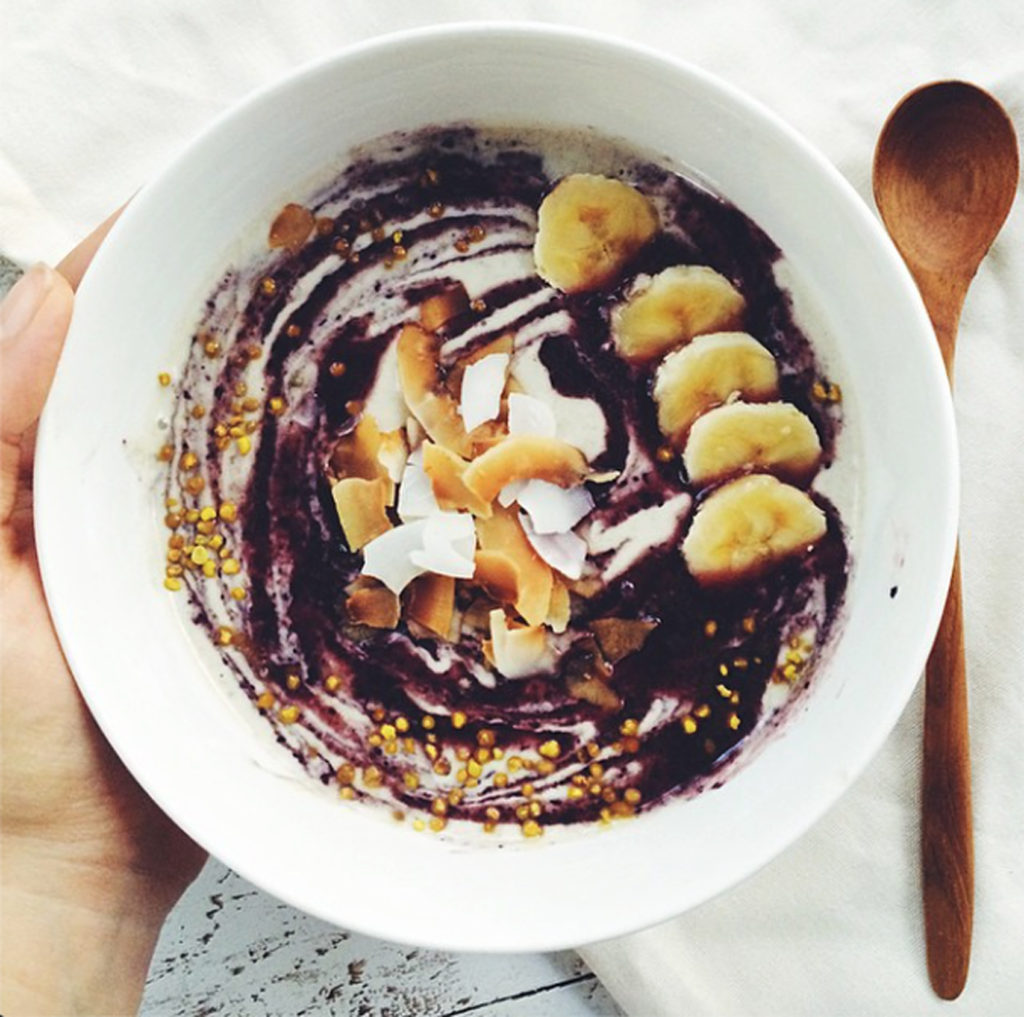 Why Is This Good For Me?
Raw/ Vegan/ Gluten free/ Dairy free/ Processed sugar free
This is a lovely refreshing summer porridge that does not need heating as it's 100% raw! Buckwheat is not a grain nor does it contain wheat despite the name buck"wheat" it is actually a fruit seed! Unlike starchy grains that spike blood sugar levels, buckwheat ranks very low on the glycimic scale, it reduces and stabilises blood sugar levels- great for diabetics. Buckwheat is also a great source of magnesium and contains more protein then grains.
Why is the buckwheat activated? 
I'm all about eating foods that are great for digestive health as I believe it is the key to optimal health! That is why I soak nuts and seeds over night as this easy method makes them much easier to digest.
Activated Buckwheat & Coconut Porridge
Serves 2
Ingredients
1½ cups soaked and rinsed buckwheat
½ cup coconut milk
2 tablespoons rice malt syrup or 3 dates
2 tablespoons coconut oil
½ teaspoon cinnamon
½ teaspoon natural vanilla essence
Blueberry Sauce:
1 cup blueberries (if using frozen make sure they have defrosted)
1 tablespoon rice malt syrup or raw honey
3-4 tablespoons of water or coconut water
Toppings
Roast coconut flakes
Bee pollen
Banana
Instructions
Using a high speed blender or food processor blend all porridge ingredients and pour into bowl.
Clean out then blend together your blueberry sauce (if it's not blending well you may need to add more water but you don't want it runny)
Dollop blueberry sauce on buckwheat porridge and with a spoon you can make your swirl.
Add toppings and enjoy your wholesome breakfast!