Pantry//
Coconut oil for cooking and desserts and olive oil enjoy raw as is not good for heating at high temperatures
Apple cider vinegar
Coconut milk
Organic can tomatoes
Sweeteners- Coconut sugar, stevia, maple syrup
Lentils
Gluten free grains- quinoa and brown rice, Gluten free pasta, rice noodles, kelp noodles

Herbal teas

Natural vanilla bean paste or essence
Organic beans
Gluten free baking powder
Potato, Pumpkin and sweet potato (great for homemade chips)
Onions and garlic
Raw vegan protein powder
Nori sheets
Buckwheat
Oats
Herbs & Spices//
Cinnamon
Nutmeg
Cumin
Cayenne pepper
Ground ginger
Turmeric
Cardamon
Black pepper
Dried mixed herbs
Chilli Flakes
SuperFoods//
Bee pollen
Cacao powder and cacao nibs
Goji berries
Chia seeds
Nutritional yeast
Maca powder
Spirulina powder
Hemp seeds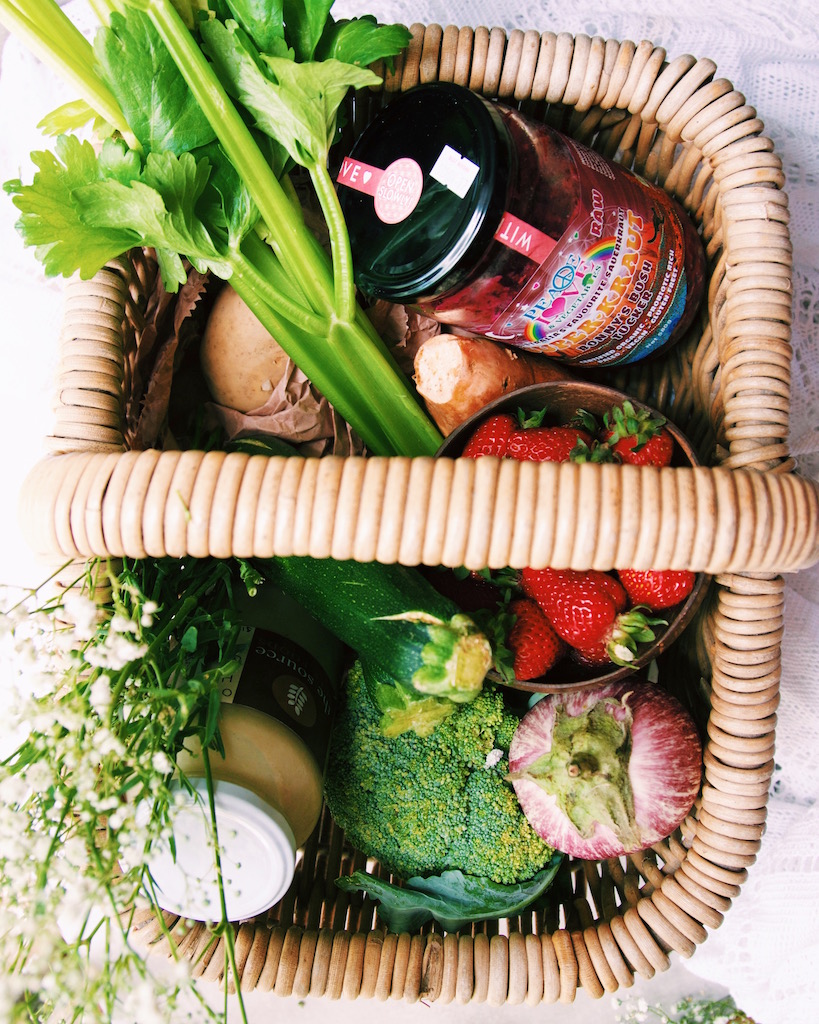 Fridge//
Lots of vegetables that are in season (especially lettuce, kale, spinach, bok choy, broccoli, cucumber, zucchini, carrot, tomatoes, avocados).
Lots of fruit in season (always have bananas! great to put ripe bananas in freezer for smoothies and healthy ice cream and smoothies), watermelon is a great hydrating snack, and Organic frozen berries for smoothies.
Fresh herbs- parsley, mint, coriander and basil (it's much cheaper to grow your own!)
Raw ginger
Raw dark chocolate
Vegan milk such as almond, oat, coconut or rice milk
Dried fruit- medjool dates, figs, apricots
Freezer//
Activated Nuts and seeds- sunflower seeds, pumpkin seeds and Almonds
LSA mix
Shredded, desiccated or flaked coconut
Buckwheat flour
Almond meal and hazelnut meal
Frozen fruit- banana, berries and mango
Vegetable stocks (great if you want to make a tasty soup)
Ice cubes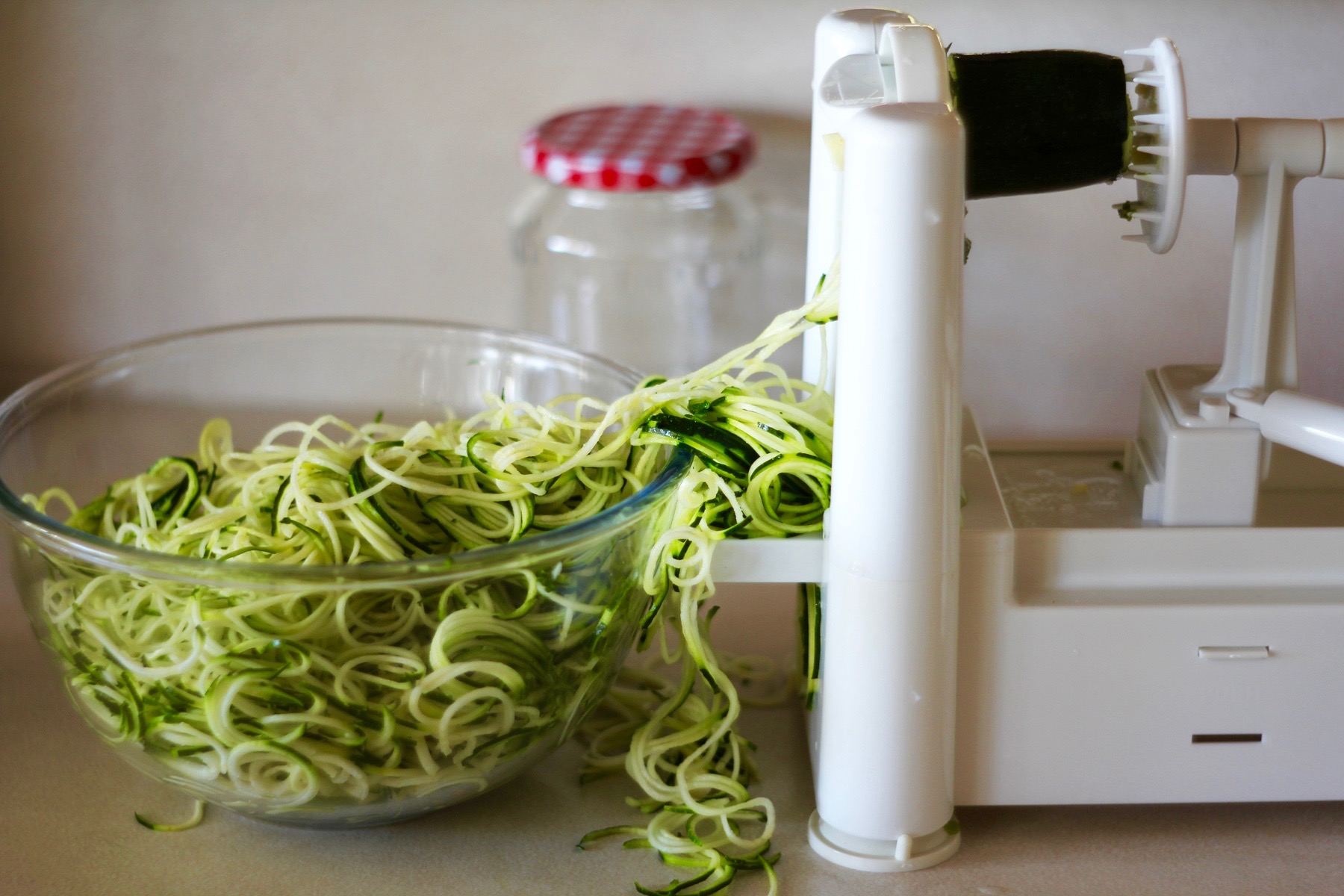 Equipment// 
High speed blender- Vitamix, Bio chef, Thermomix or Optimum.
Food processor- I don't actually own a food processor as I use my blender but if you don't have a blender these work fine.
Dehydrator – Great for making raw snacks
Juicer- Breville or cold press juicer.
Spiralizer.
Measuring cups and scales.