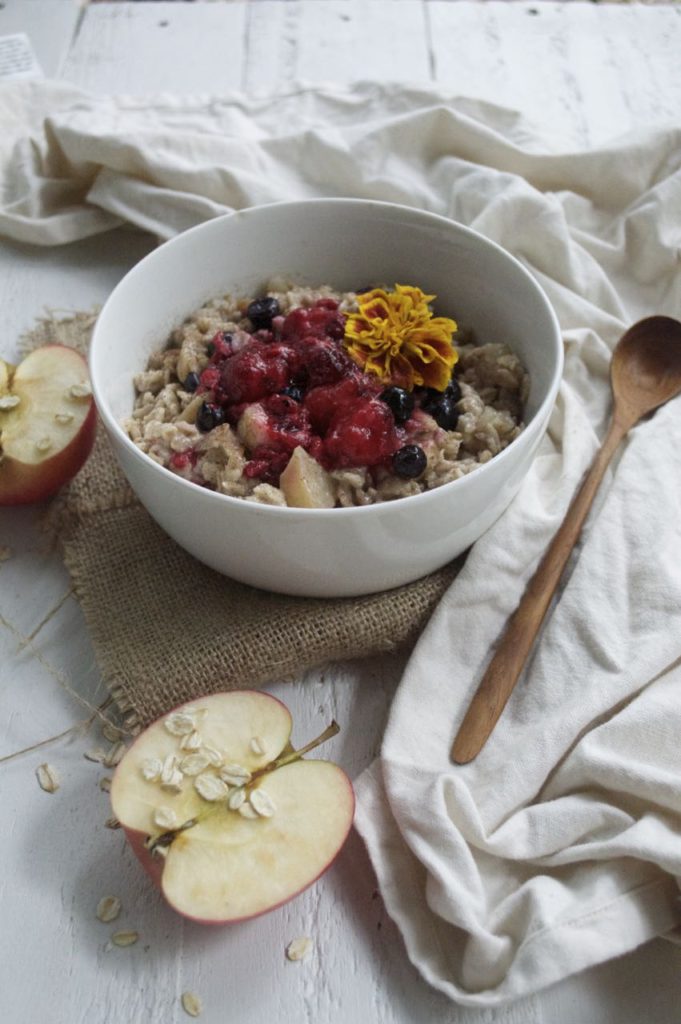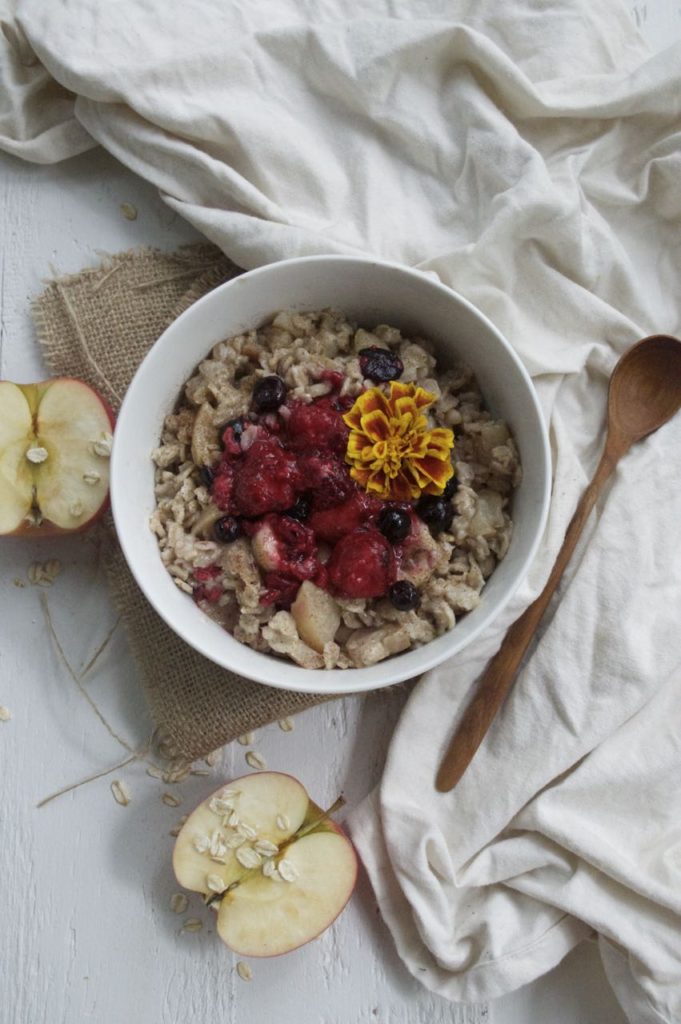 Vegan/ Gluten free/ Dairy free/ Refined sugar free
As the weather cools down naturally we tend to go for more warming and comforting foods. This oatmeal is the perfect winter breakfast because it is packed of nourishing goodness to keep you feeling satisfied! I have always loved oats but I stayed away from them when I was told I should cut out gluten (thinking it was a gluten containing food). However, oats are actually naturally gluten free! the reason why they can not be labeled as gluten free is because most oats when going through the processing stage can be cross contaminated with wheat in the factory. I always go for organic oats which state on the label "contamination free" or "wheat free" as these usually have minimal processing.
If I feel liked jazzing up my oatmeal, apple and cinnamon are defiantly my favourite combination. Apples// are not only delicious but contain important antioxidants, flavonoids, and are a good source of dietary fibre. Cinnamon// is such a beautiful spice! It's perfect to add sweetness to your food, will help to regulate blood sugar levels when you are eating carbohydrates and aids in digestion.
Apple & Cinnamon Oatmeal
You will need a saucepan
Ingredients
1 cup organic oats
1 cup vegan milk (almond, rice, soy or coconut)
½ cup water
1 apple diced up (you can use green or red)
1 teaspoon cinnamon
Toppings (optional)
Mixed berries
Cinnamon
If you like it sweet, add a sprinkle of coconut sugar or some maple syrup
Instructions
In a saucepan, bring to boil water and milk.
Add in oats and diced apple, simmer for about 10 minutes or until the oats are soft (keep an eye on it and stir regularly so it doesn't burn at the bottom)
Add in more water or milk if you find it needs it.
Once its the oats and apple is cooked, take off heat and let it sit for 5 minutes to cool.
Place in bowl, add toppings and you may like to pour a little bit of extra vegan milk in.
Enjoy this warming and nourishing breakfast!