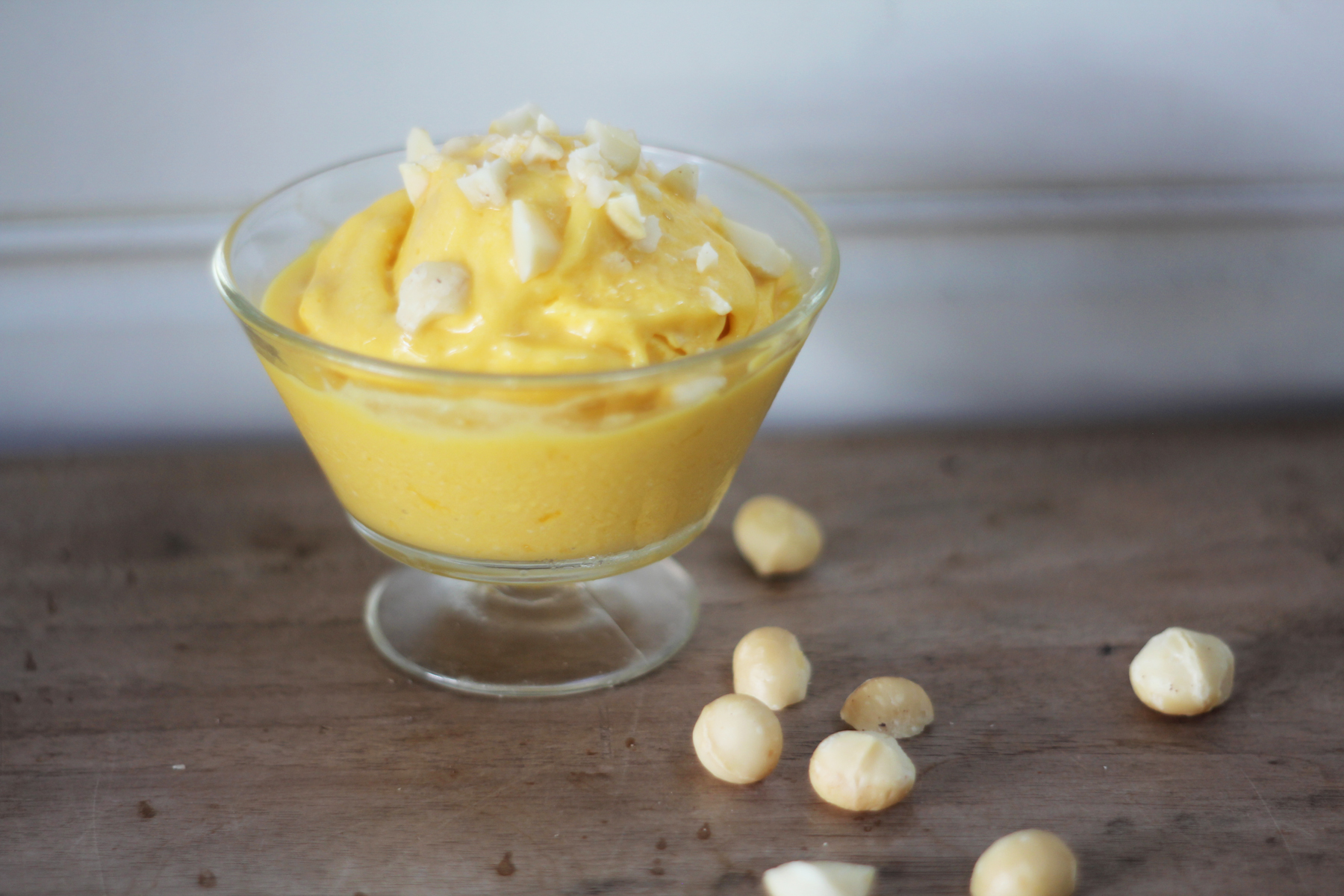 Why Is This Good For Me?
Vegan/Gluten Free/Dairy Free/Processed Sugar Free
This was a perfect choice for a hot summer afternoon. I love this sorbet because it's dairy free, processed sugar free, made from natural ingredients and it's so easy to make. Macadamias are an excellent source of minerals such as calcium, iron, magnesium, manganese and zinc. Mangoes are rich in fibre to help support healthy digestion and are packed with vitamin A and vitamin C!
Summer Mango Sorbet
Ingredients
2 Cups frozen mango
½ cup raw macadamias
1 cup ice cubes
½ cup organic coconut cream
Pinch of stevia or honey
Instructions
Pour in the coconut cream first then all remaining ingrediants
In a high speed blender, blend all ingredients on high for about 45 seconds
Scoop into a small bowl and top with raw chopped macadamias
Eat it up quick before it melts!